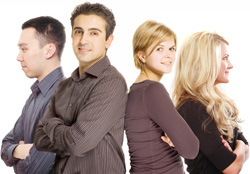 In a world of ever changing security needs and requirements. Sirus Systems is your premium security provider.
With a loyal following that includes the likes of large security integrators as well as Government Agencies; Sirus Systems can provide solutions for any requirement. Sirus Systems has extensive experience with both low voltage security needs as well as standard high voltage electrical requests.
Whether it be installing a camera system in a small retail / commercial space or completing installation in a Classified Government SCIF area that requires meeting "UL 2050". Sirus Systems can solve all of your needs.
Our technicians are highly trained and have a wide range of capabilities from installation of locks in your office space to video or alarm installation. We can do it all.
Not many companies can complete 100% of the work required when it comes to Access Control, CCTV, Alarm, Trenching, Electrical or Locksmith work. We Can! Indoor or Outdoor. Large or Small. Sirus Systems will provide superior service as well as competitive pricing. We are the best solution for you and your needs.

Check Back Often As we Update This Section of our Website!